When selecting an interstate mover, seek a certified mover and van line. Magnum Moving & Storage Inc., established in 1977, is an Agent of Wheaton Van Lines as well as an American Moving & Storage Association (AMSA) Certified Mover, items that define an experienced moving specialist.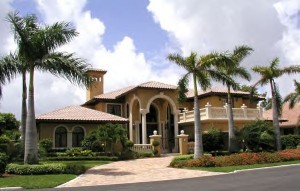 The interstate moving team at Magnum is devoted to ensuring you will receive all the information pertinent to your move. Your estimate will be a reasonable reflection of the services you require. It is our intent to deliver you on time, intact and extremely satisfied with our service. Please take a minute to read our Interstate tips.
SMART INTERSTATE MOVING TIPS
• Plan your move date
The first step is to plan ahead. Waiting until the last minute – especially during the busy summer season – limits your options and can result in disappointment when it comes to securing the services of the mover you want at the date of your choosing.
We recommend that you begin making arrangements for your move at least four to six weeks before the moving date. A planning checklist and planner, called Countdown to Moving Day, along with other useful advice, is available at our association's consumer website, www.moving.org.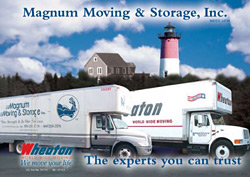 • Understand the basics
If you are moving from one state to another, you should read and understand all of the information you will receive from your mover. In addition to brochures explaining their various services, Interstate moving companies are required by law to give you a copy of a consumer booklet titled Your Rights and Responsibilities When You Move and information regarding the mover's required participation in a Dispute Settlement Program and information regarding mover's liability.
Be sure to understand:
• The rates and charges that will apply.
• The mover's liability for your belongings.
• Estimating requirements.
• How pickup and delivery will work.
Declare adequate value for your goods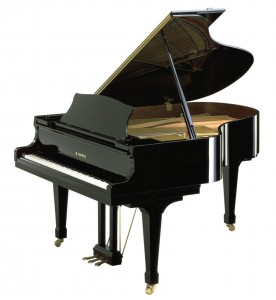 There are several options for insuring your goods. All Interstate household goods shipments move under limited liability, which is required by law. However, you may purchase additional liability coverage from your mover, which is something that we recommend in most cases.
The contract that you will sign with your mover provides two options for placing a value on your shipment. The value that you select sets the limit of your mover's maximum liability for loss or damage to your goods:
A. Full (Replacement) Value Protection
B. Released Value of 60 Cents Per Pound Per Article
Before you sign the contract (bill of lading) with your mover, you must decide how much your articles are worth and declare a value for your shipment. Visit our valuation page for details.
Wheaton Worldwide Moving has earned the coveted
Good Housekeeping Seal annually since 1964.
With a reputation like that, you know they can be trusted!