Benefits of contracting with Magnum and Wheaton Worldwide Moving
• A fixed, bottom line discount based on Tariff 400N – regardless of how many employees you relocate.
• A single point of contact relocation specialist, available 24 hours a day, 7 days a week, to answer any questions or concerns regarding the move.
• Saves your company hours of costly time, getting estimates and reviewing numerous quotes.
• Timely free surveys and accurate estimating to develop a realistic budget for you company.
• One contact, one company, one invoice. Our relocation specialist, knowledgeable of all contractual responsibilities, will take care of all the paperwork.
• Full Value Protection, up to $50,000 with no deductible, ensures your employee peace of mind.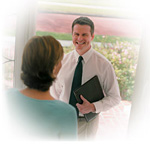 It is our goal to continue to make moving a stress free and professional experience for you, our customer. Wheaton World Wide Moving allows us to achieve this goal, while offering us a clear vision of achieving our potential in both residential and corporate relocation markets. Being a Wheaton agent allows us a better opportunity to serve our current and future customers, while maintaining the high level of customer satisfaction we provide with every move.
What does this mean for you and your employees?
• Personable and professional local, national and international service.
• Faster and more accurate online tracking of your shipments for pickup and delivery
• Wheaton's customer first philosophy combined with the same exceptional services you are accustomed to, from Magnum Moving & Storage.
• A combination of two outstanding companies that promise to bring a new level of customer satisfaction in the moving industry.
Why Wheaton, you may ask?
Since 1945 Wheaton has earned a reputation for being one of the worlds finest and most professional relocation companies. Their long history of integrity and excellent service has been well documented in books, magazines and independent surveys. The facts speak for themselves and need very little embellishment here.
50 Years of perfecting Wheaton's Customer First philosophy, an unparalleled service commitment in the moving industry.
Wheaton has earned the Good Housekeeping Seal for interstate moving every year since 1964. This award is recognized as the symbol for consumer confidence. Wheaton is the only interstate moving company to receive this recognition.
Consecutive top ranking in the annual Nationwide Relocating Employee Survey. (Trippel Survey & Research)
The Official Mover for Steinway and Sons pianos since 1990.
Advanced online tracking, using Wheaton's computerized monitoring system, assuring that all Wheaton agents, drivers and management are always a phone call away.
Wheaton World Wide Moving is the only employee owned van line in the industry. Financially sound, with a network of over three hundred agents strategically located throughout the U.S. These professional agent's combined with representatives around the world, provide the highest quality of interstate and international transportation available for corporate and residential relocation. Wheaton World Wide Moving business acumen, combined with our own promise to exceed customer's expectations, brings a level of service that assures a smooth transition during your moving experience.
If your company is planning to review a current relocation policy or interested in establishing a new policy, we would be glad to discuss how and agreement with Magnum Moving and Wheaton World Wide Van Lines could benefit both you and your employees. Please contact David Nichols at sales@magnummoving.com.
Read some testimonials from satisfied
Magnum Moving corporate clients: